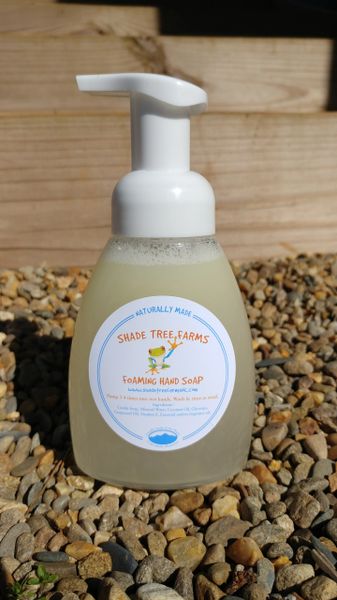 Fabulous, Fun, Rich & Creamy, Foaming Hand Soap!!! 
Mild enough for everyone's use. Foamy bubbles leave hands clean & smelling fresh.  Coconut and grapeseed oil lend to the softness you will feel.  Made with all natural ingredients. No artificial color added....ever!  No Sulfates!
Add a bottle to every sink in the house.  Available in all of your favorite Shade Tree Scents.  8oz.
My FAVORITE scent for this product is the Fresh Lemon Zest!!