Grapeseed Face & Body Lotion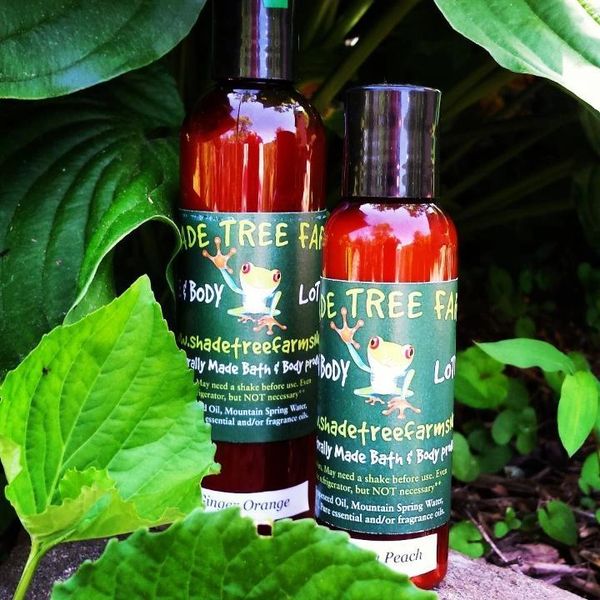 Made with 100% all natural grapeseed oil.  Enriched with Vitamin E.  Wonderful if used as a face moisturizer, even better if used as an all over body lotion.  Quickly absorbs into the skin so you're never left feeling oily, only moisturized and silky smooth.  A LITTLE GOES A LONG WAY!!!!
This contains NO artificial binders, (a.k.a....nasty chemicals) so the bottle may need an occasional shake.  Do not leave in a hot car, this will cause the product to separate and be runny.  If your lotion gets thinner than you like (from being exposed to heat) just shake it up and pop it in the refrigerator for 20 minutes or so.  This is absolutely normal because it is an all natural product.  Take care of it and it will take care of you!  Available in 4oz travel/purse size and 8 oz pump size. 
You will fall in love with this lotion.                                                                                  8 oz pump not shown in photo.
Grapeseed oil facts: Antioxidant.  May alleviate varicose veins and spider veins.  Anti-inflammatory, high levels of Vitamin E.  Mildly astringent in nature and may help tighten and tone skin.