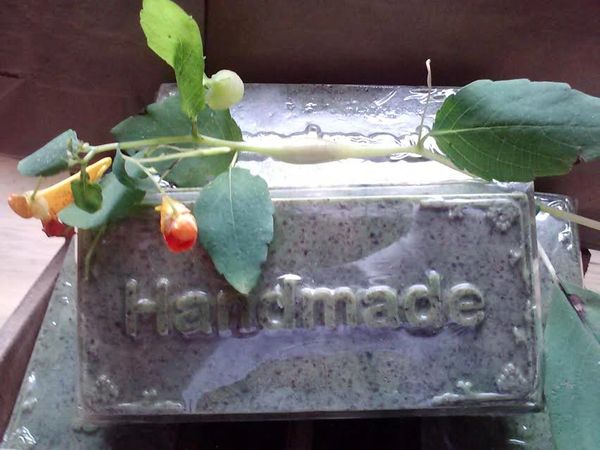 A MUST HAVE for anyone that "plays" outdoors!!!!!!!!
Made with local goat milk and locally picked (BY ME) Jewelweed. Washed, trimmed, finely chopped then added to each batch to make a smooth, effective, and creamy bar. This is heaven sent for anyone suffering the effects of poison ivy, sumac, poison oak, bug bites etc..
The Cherokee in this area used the Jewelweed plant for most skin ailments in almost this same way. Helps to relieve the itch and inflammation from mosquito bites, those nasty chiggers, ant bites, spider bites, hives, bee stings and basically anything inflamed and itchy
**Wash with this soap as usual creating extra lather on affected areas, the sooner you wash the exposed areas the better. For bug bites, no time to shower....just apply the bar directly to bites, do not rinse. Added bergamot & peppermint essential oils also help soothe itching.