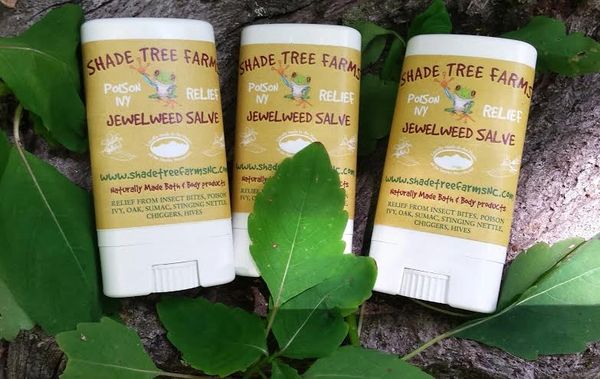 A MUST HAVE for anyone that loves the outdoors!
Jewelweed Salve in a convenient roll up container.  Perfect size for travel be it backpacks, purses,pockets or even saddle bags. Locally grown & picked (By Me).  Washed, trimmed, chopped then pureed.  A hint of Bergamont and Peppermint essential oils are added as they assist in soothing the itch.  The Cherokee in this area used the Jewelweed plant for most skin aliments.

Helps to relieve the itch and inflammation from mosquito bites, chiggers, ant bites, bee stings, spider bites, hives, and even hemorrids. 
Use this salve on anything inflamed and itchy.          (I use this on my psoriasis too)