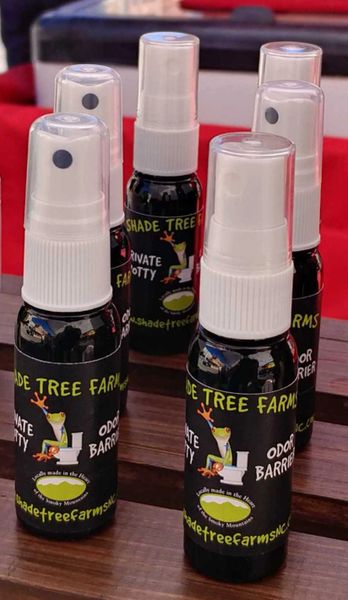 Private Potty Odor Barrier.  Citrus Mist scent contains Tangerine and Grapefruit essential oils, Sweet Southern Sunshine is Tangerine & Peach.  Have a favorite Shade Tree Farms scent????  Send me a request and I'll be happy to make a customized bottle just for you.
Available in a convenient 1 oz. Purse/Her/Travel Size AND of course the must needed 4 oz. Husband Size!!!!   Be sure to use your Husband Size as a handy refill for your Purse Size too!!! 
Oils create a barrier on the top of the toilet water surface to help seal in odors, keeping them from escaping into the air and noses.
** 3 to 4 sprays into the bowl BEFORE you "Go" is all you will need to Potty in Private.