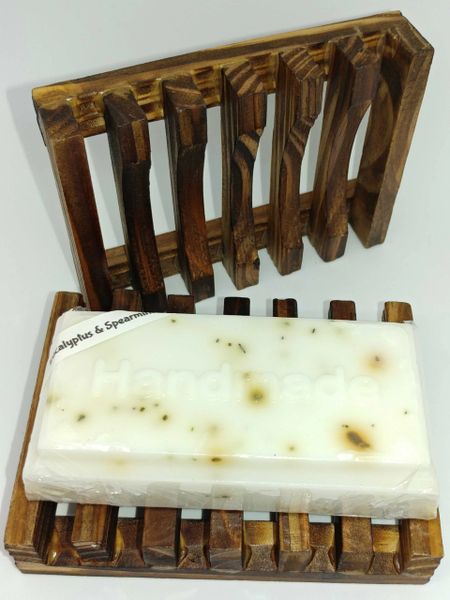 FACT - Keeping your homemade soap up out of standing water will make it last longer! 

This must have soap dish is available in a dark walnut color- Country Cabin. This does have a clear coat to seal in the wood.
This looks great with all color schemes! Approximate size is 4 1/4" by 3 1/8th".
Fits your Shade Tree bars perfectly!!