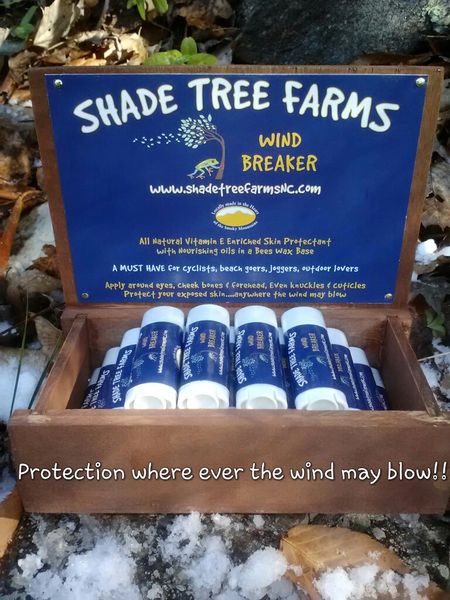 Natural vitamin E enriched skin protectant with nourishing oils in a bee's wax base.  Extremely mild with a hint of green tea.  Waterproof but never heavy or sticky.
Use this fabulous protectant to soothe and protect against dryness & wind damage.  Perfect for ANYONE exposed to the elements.  A Must Have for cyclists, beachgoers, joggers, and outdoor lovers.  A big hit with motorcyclists!  
A great product for minor scrapes, minor burns, conditioning cuticles, hang nails, extreme chapped lips and skin.
~With the outdoor months upon us this is a must have for everyday~
Popular Uses Include:  Around the eyes, lips, knuckles & hands.  Forehead, cuticles & cheekbones.  This does not contain an SPF so wear your sunscreen too!
PROTECT YOUR SKIN WHERE EVER THE WIND MAY BLOW  .15oz of uniqueness